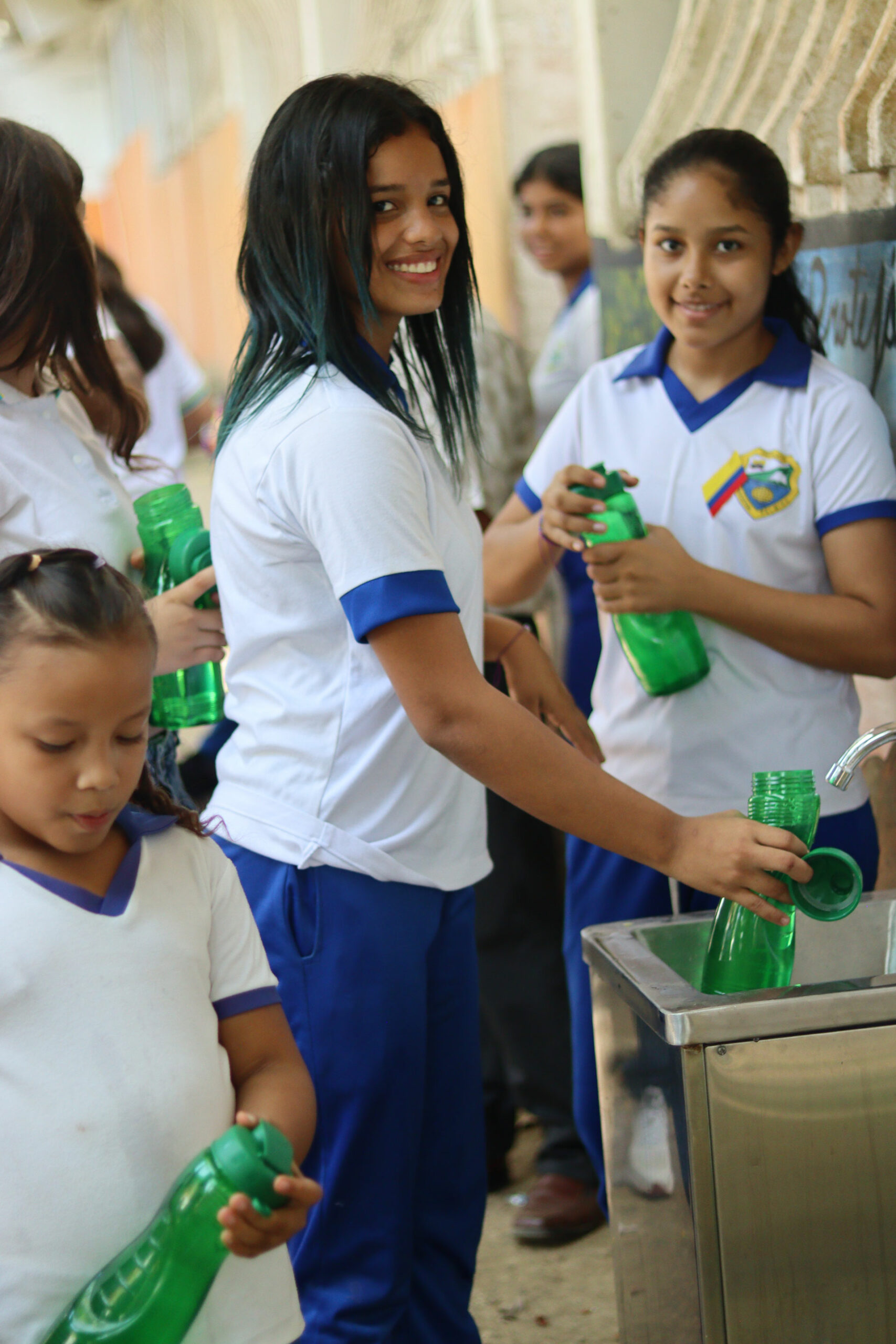 Discover an inspiring story of transformation. Explore how hope flows powerfully and movingly through our ESCALA Programme in a community of the beautiful Colombian Caribbean, where children have one more incentive to enjoy their school life.
With a smile on her face and the happiness of someone receiving a long-awaited gift, Yaira Alejandra cups her hands under a trickle of fresh water and takes a sip to quench her thirst. It is barely 8 o'clock in the morning and already there is a buzz of excitement—the sound of laughter from her classmates fills the halls of the Palmira Educational Institution, which was ready for a celebration.
And no wonder. Located in the Palmira village in Toluviejo (Sucre) in northern Colombia, this educational institution, much like its surroundings, has never had permanent access to drinking water. It seems a bit paradoxical, since the region's inhabitants depend on water trucks to supply their water despite being surrounded by affluents. Fulfilling this need is only the beginning of this territory's transformation. This is the story of a dream that is beginning to come true.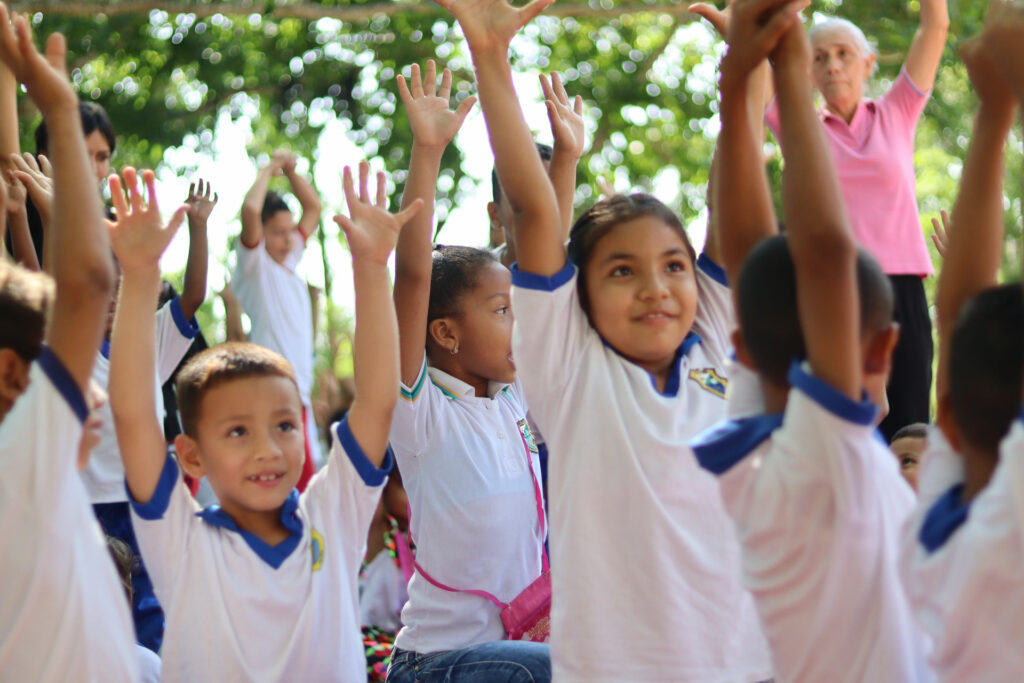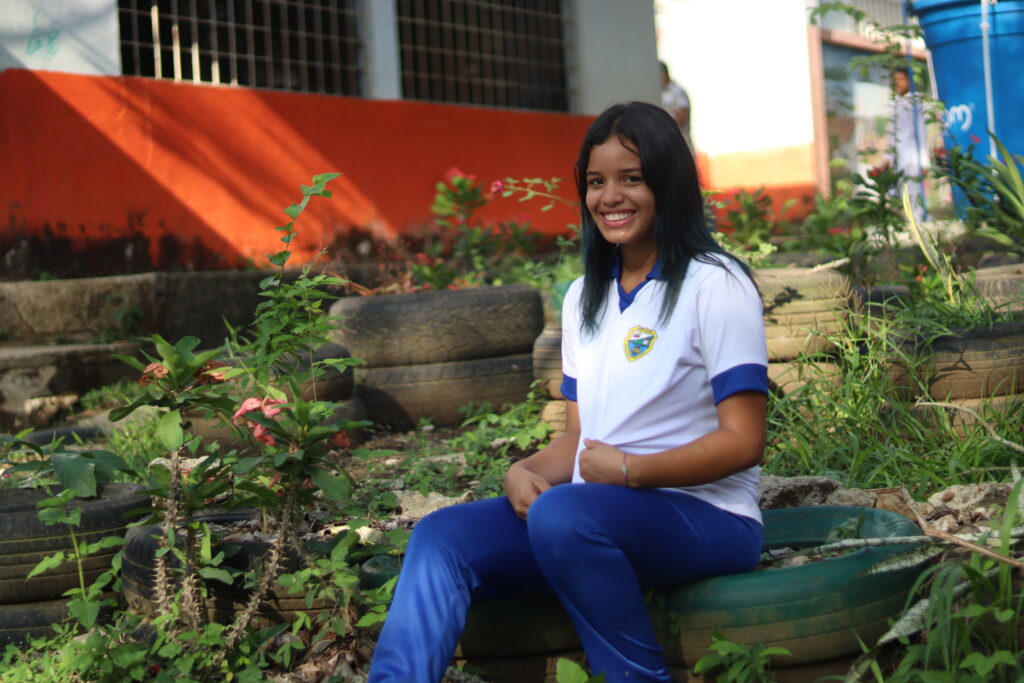 Fundación Barco, committed to the social development of communities in Colombia, identified a pressing need in this village through its ESCALA school retention program—many children were dropping out of school before finishing their studies. Students, teachers, parents, and administrators were called together and, with the Foundation's support, worked to uncover what causes school dropouts and find solutions. 
They established two clear objectives: 1) to make the students fall in love with learning; and 2)  find a solution to provide access to clean water, not only for the school, but for the whole community. The goal is that no child in the village drops out of school.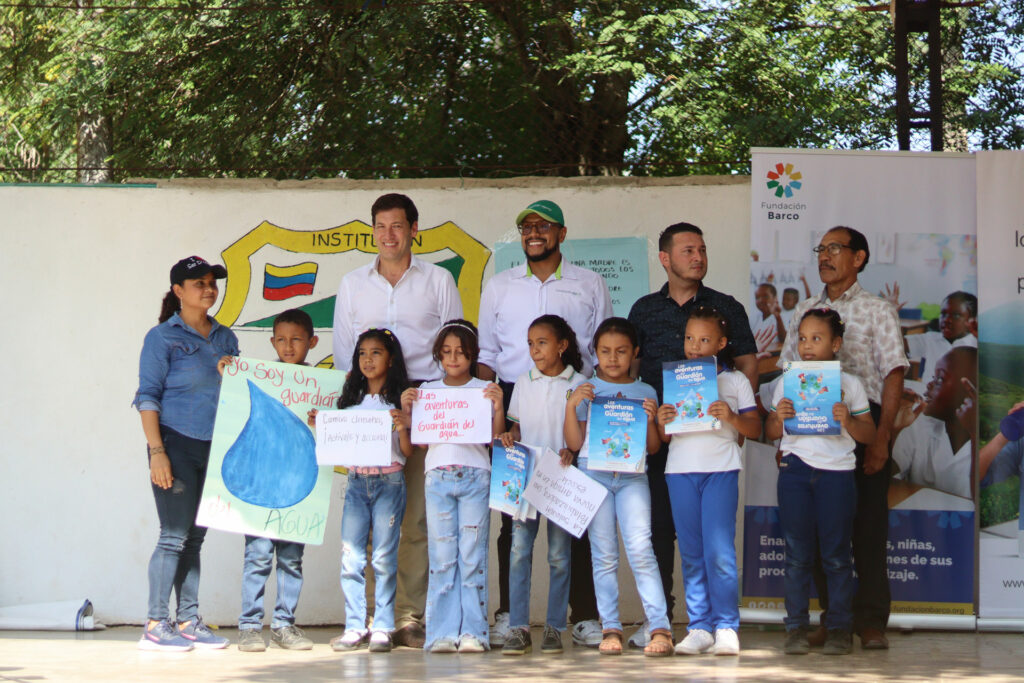 In addition to providing support,  Fundación Barco sought to partner with an expert in basic sanitation and water issues to address the problem of access to water. As a result, this goal has now become a reality: 
«For me, I am proud to be here in Toluviejo, in the Palmira Educational Institution, inaugurating the water purification system after more than 2 years of working with the community, when we identified the lack of water. How can we ask children to enjoy their learning process, how can we expect them to attend school when they can't even have a glass of water after playing a soccer game?» said Alfonso Otoya Mejía, general director of Fundación Barco.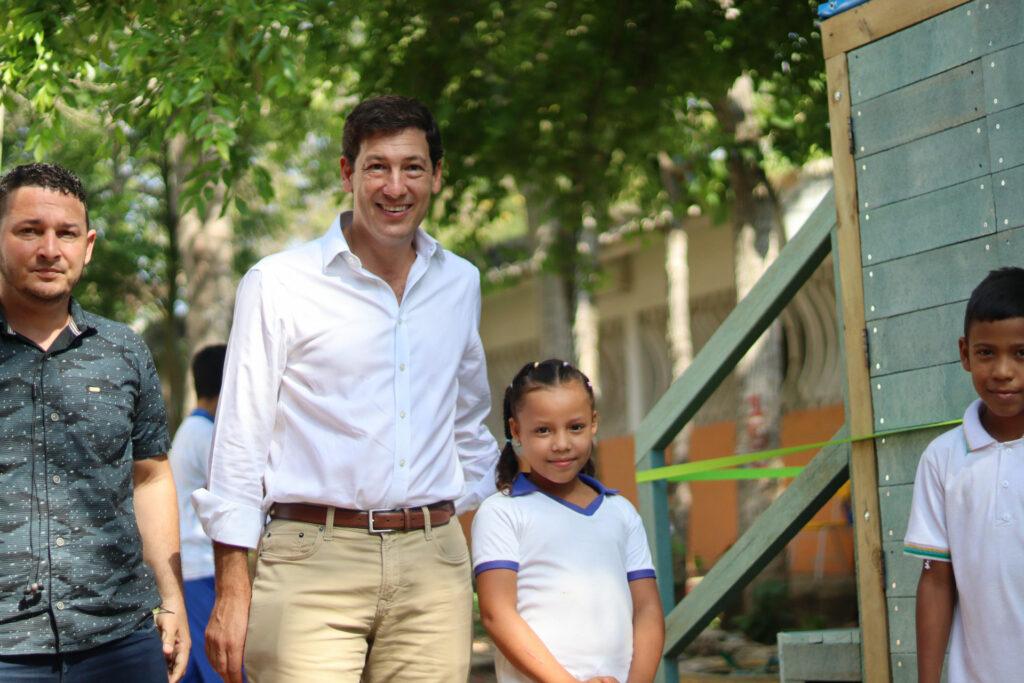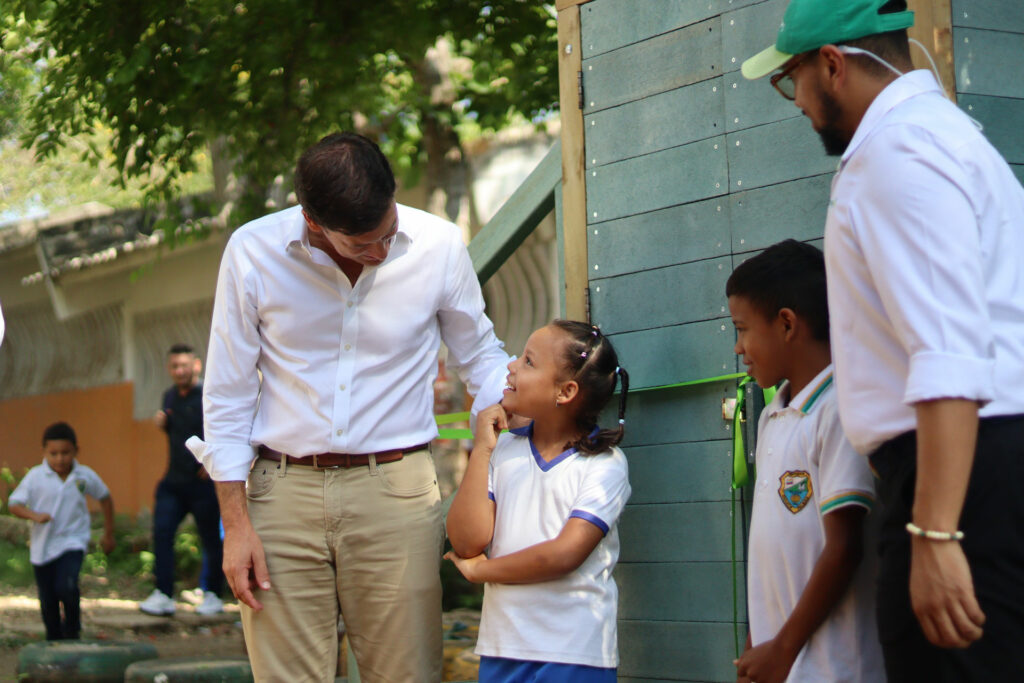 It is difficult to imagine that something so basic—for many regions of the country—something as mundane as access to drinking water, for other populations has become a source for resilience. And in Yaira Alejandra's case and that of the entire school community at the Palmira Educational Institution, it was a problem that brought on new challenges every day. 
Thanks to ESCALA, a programme from Fundación Barco, the institution changed and enlivened Yaira's dreams. With  joy, Yaira danced to the rhythm of the music that accompanied the guests during the inauguration ceremony. This system, which needs only very simple maintenance from the student community, will guarantee access to drinking water for at least 900 people for the next 20 years. To make this possible, a group of students from the institution is being trained as 'water guardians,' and their mission will be to ensure the water purification system is used properly. 
«Before, the institution's water service was of poor quality, but thanks to Fundación Barco they brought us a solution, which has greatly benefitted the school population, parents, and the community overall. And we think that this service is of vital importance, not only at an institutional level, but also at the regional level,» said Domingo Flórez, the institution's rector.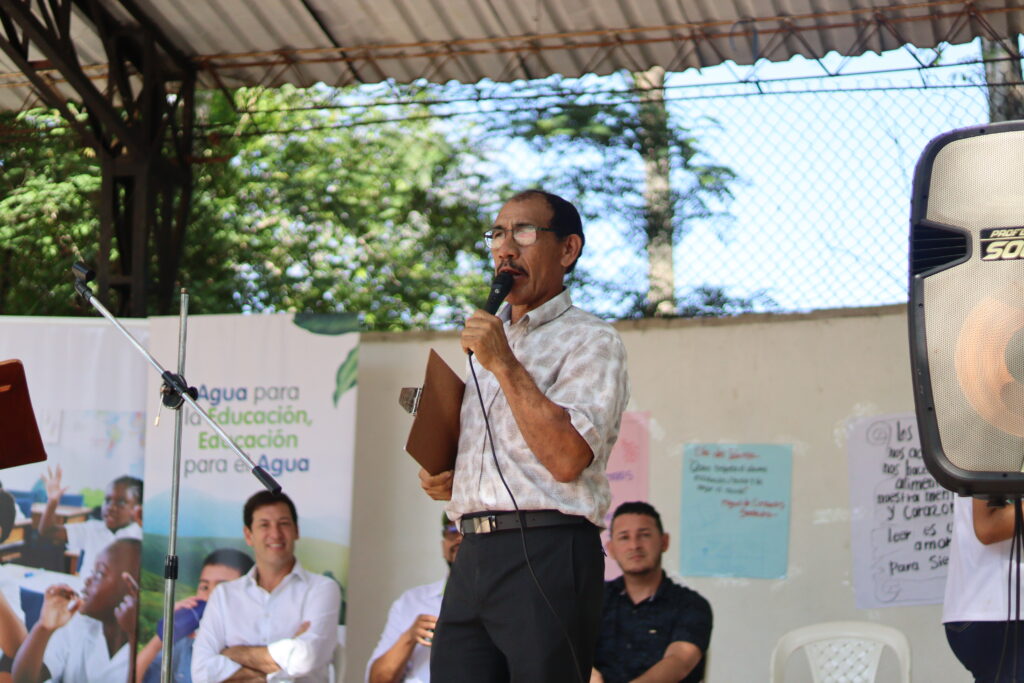 After more than two hours, the moment Yaira had been waiting for finally arrived—the official inauguration of the water purification system. She is expectant, inquisitively looking at two of her classmates who are holding the green ribbon that represents the system's formal launch. 
She wants to know how this gift works. She plays the countdown in her mind: «1, 2, waterrrrrrr» … And she watches how her classmates' hands excitedly pull the ribbon.
The ribbon falls to the ground and the guests applaud. Yaira joins in. She and all her classmates enthusiastically express a loud «THANK YOU.» Teachers and parents celebrated this project as a significant step towards improving the quality of life and education at the school.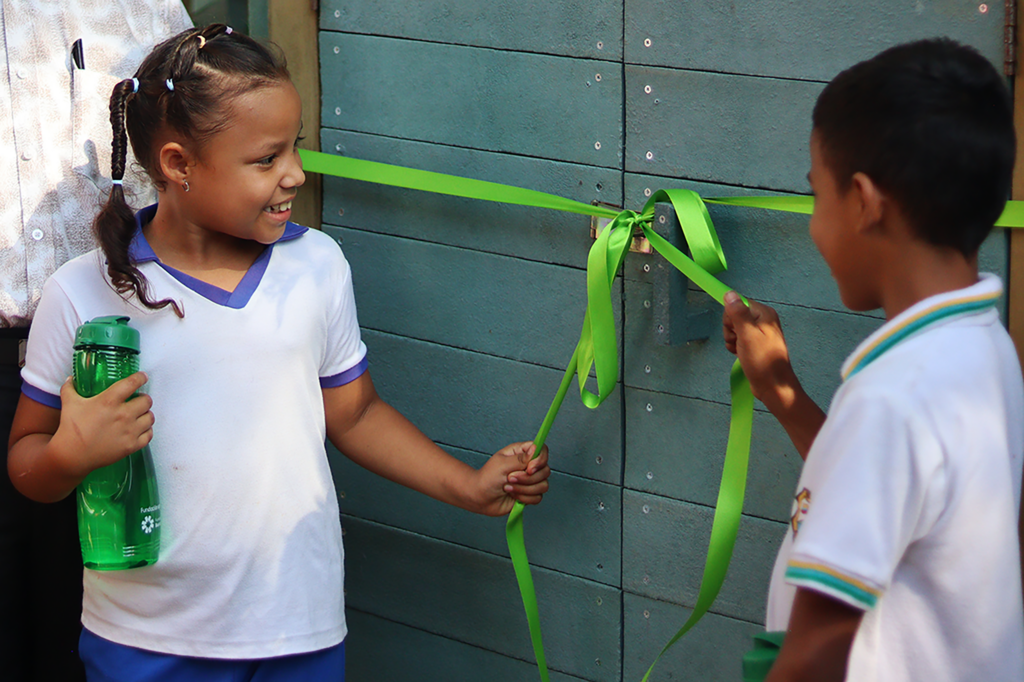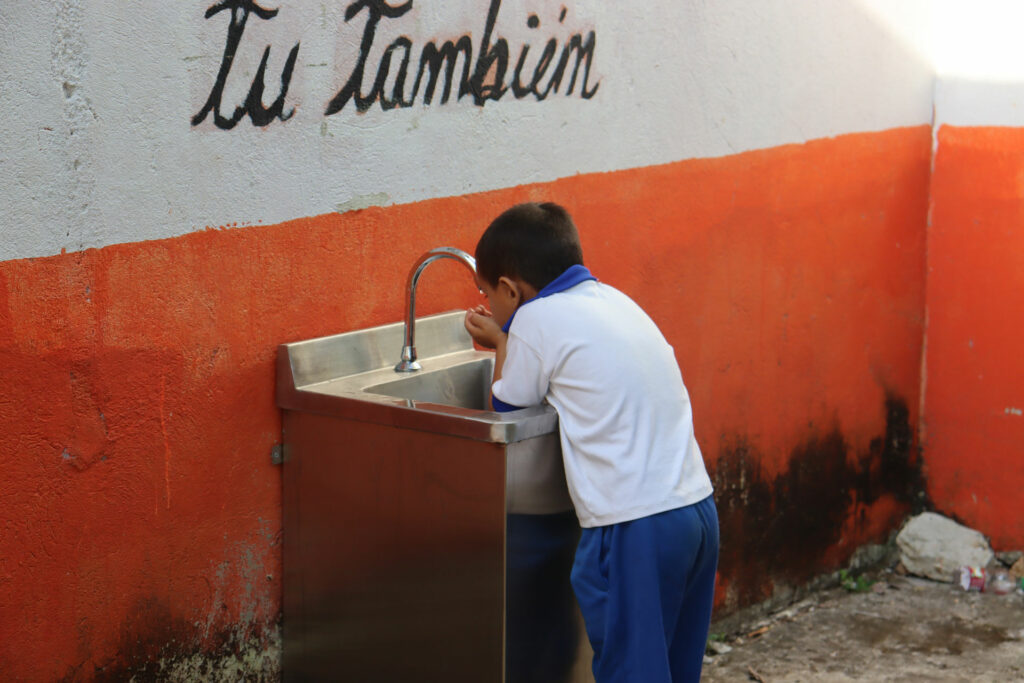 «Before, it was very difficult to drink water because it wasn't good quality (…) This has changed our lives because we have also been taught to take care of and treat our water. Water filtration allows us to have drinking water and also reduces the cost because we used to have to buy water, and now we don't,» said Yaira Alejandra.
This project teaches us that, through collaboration and commitment, we can overcome challenges and bring hope and transformation to places that need it the most. The water purification system has filled everyone in the Palmira village with joy, paving the way to a brighter, more promising future for all its inhabitants.
And for Yaira Alejandra, it became an oasis of hope that will allow her to enjoy and make the most of her educational process at the institution.
You can make possible our next story
Support the future of education in Colombia